A warm welcome to Funtasia
Funtasia was established in 1996. 6 Before and After school settings, 2 holiday clubs and our First Steps Nursery make up our Funtasia family.
We provide a fun and friendly childcare for local schools with safe escorting, stimulating activities and play experiences, you can rest assured that your children are in safe hands. Children can attend from 3 years of age right up to 11 years of age. Our nursery provides a cosy homely enviroment where children learn through stimulating play activities and experiences. Children 2 years of age up to 5 years of age are cared for at our nursery.
All our staff are highly experienced and qualified in the following: NNQT, level 6 in Early years, NVQ level 4,3, 2, paediatric First Aid, Additional needs, Health and Safety, Food Hygiene, Child protection and Safe guarding children, EYFS, Equal Opportunities and many more.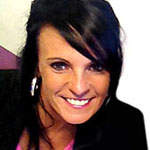 Thank you for your interest in Funtasia. I am Karen Sanderson the managing Director at Funtasia Kids Clubs, having been with Funtasia since it was established in 1996. I am very passionate and proud of Funtasia I cascade my passion and values through the company, I believe the starting point for all achievement is passion, drive and desire.
My vision is to provide an excellent service for the children and their families that makes a positive difference to their lives. I am dedicated and focused on making this happen.
A fundamental aspect of Funtasia's mission statement is that we never forget why we look after children, Because we enjoy it!
'It's about having fun, enjoying the job, and being professional, Not being complacent but aspiring continually to improve and be the best we can!
The team and myself are constantly reviewing and reflecting on practices, looking for improvements, areas of weakness and learning from mistakes, having been in the childcare sector for most of my working life I have seen dramatic changes in working practices, learning outcomes, inspection processes and legalities. During this time the team and myself have continually updated knowledge, skills, qualifications and practices.
However, throughout the changes in childcare, my vision and the philosophy of the setting to provide a provision where every child is considered to be unique and where they feel safe and secure, whilst becoming confident, self motivated, independent learners through their play. It is our mission to deliver outstanding care and learning opportunities to every individual child.
A vital aspect of our planning is to ensure that all children have fun, that opportunities are balanced well between child and adult led stimulating activities. Creatively finding new ways to make a positive difference to the children within our care.
I Look forward to welcoming you to Funtasia and feel privileged that you have chosen our childcare for your children.
PS you can contact me directly on 0161 250 5051 (Ext 1)
OUR VISION
Funtasia's ethos of always trying to do the best we can do for all our children is firmly embedded into our practice. We feel proud that families entrust their children into our care, in return we provide a high quality, caring, stimulating learning environment. Our team are well trained, experienced and caring. We never forget the scale of our responsibility to the children, parents, staff and other professionals who form our community.
A vital aspect of our planning is to ensure that the children have fun, that activities are balanced with child and adult led activities.
Our aim is to provide opportunities to support every area of learning based around children's individual interests. Opportunities for relaxing and having fun. We have the 'key person system' firmly embedded in our practice; This enhances children's self-esteem and is seen in the attachments which children form at the setting.
A fundamental aspect of Funtasia's mission statement is that we never forget why we look after children, because we enjoy it.
OUR VALUES
Respect:
We promote respect for self, others and a pride throughout our organisation.
Consideration:
We are caring and help each other anyway we can.
Equality:
We promote equal opportunities across race, culture, gender, religion, language, disability and special needs.
Co-operation:
We work as a team.
Acceptance:
Everyone in our community is valued.
Honesty:
We promote open, honest, sensitive and constructive communication.
Partnership:
As well as building positive links between other services, we reach out to build bridges to enhance learning (the home, local community, other providers, local schools).
Quality:
We have high expectations of ourselves, and other partners as well as the children. We have a commitment to encourage every individual child to reach their full potential.
Well-being:
We prioritise happiness along with being healthy and staying safe.